Stacking the Shelves is hosted by Tynga's Reviews. Stacking The Shelves is all about sharing the books you are adding to your shelves, may it be physical or virtual. a chance to share any books you've bought, borrowed, or received in the past 7 days. All of the books on this list are linked to Goodreads.
These books fall under the same category as the one two weeks ago. As in, I got them within the 6 months up to a year...with a few exceptions.
Borrowed
Yes, this story is in french hey, I'm sure it will catch someone's interest. It did mine. My french teacher is letting me borrow it, and it is supposed to be pretty phenomanal.
My mum got this for me a while back and it looks rather fascinating. Plus its yellow. And has a smiling bat!
I actually read this several years back and adored it, and so I wanted to go back and read it again because I don't quite remember it.
Ooooh man. This book is going to be awesome sauce, I can tell. It's written by Vicki Vantoch, who is Misha Collins's wife and she is super smart and sexy and amazing and just a fantastic human being. :)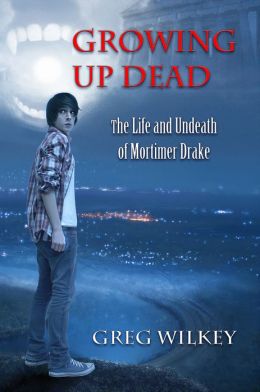 This book was actually written by my mentor, Mr. Wilkey. Also its probably below my age range since Mortimer is still in middle school I believe. However I believe in giving books like this a chance, and I want to support a fellow independent author and my mentor. :)
Look it's a shorter list than last time!! Whoo! There will be another post next week too, because I am awesome and actually bought some books recently. Until next week!
Julia